Amityus Health & Longevity

Vajrasattva Purification of Karma

Padmasambhava Wish Fulfilling Prayer

Green Tara Protection from Harm

Windhorse Overcoming Obstacles
About Sherpa Chai's founder, Pemba Sherpa
In 1991 I immigrated to the United States with $200, a back pack, tent, sleeping bag and big dreams.
In 2001, I was fortunate to start Sherpa's Adventure Restaurant and Bar in Boulder, Colorado, where gallons of Sherpa Chai are served every day!
Our story began at 10,000 ft in the high mountain region of the Himalayas, situated in the town of Sengma.
Early in the morning, I would venture out on my 3 hour hike to school, which inspired me to one day build a suspension bridge so kids could walk to school in only half an hour!
My small village consisted of no more than 10 houses. As a young boy, I eagerly waited for my mother to serve me delicious chai, and the spiced tea would warm my whole body.
I grew up as a professional mountain guide, always enjoying a hot, fresh cup of my mother's chai before, during, and after each expedition.
I ran up and down Mt. Kilimanjaro (19,431' of elevation) in a single day, run a 5K race in 15 minutes and 7 seconds, have participated in world-class ice climbing competitions, and practice yoga daily.
"Sherpa Chai is as much about the community as it is about the chai. When we're cooking tea, we're thinking about the people in Nepal who picked it."
- Pemba Sherpa
Sherpa Chai isn't just the chai Pemba's mother made him. It's the chai her mother made for her. The chai her mother's mother made before that. This recipe has been integral to the Sherpa people that built their homes high in the Solukhumbu region of Nepal.
When Pemba was 16, he began working as a guide, carrying baggage and food to the basecamps of Everest and others of the world's highest peaks. Soon he was able to form his own trekking agency, Sherpa Ascent International, which lead tourists up peaks and on treks in Nepal, Europe and Africa. During each venture, he would leave his mark by donating cloths, time, and money to uplift the residents of each location. Pemba eventually made Boulder, Colorado his basecamp, directing and leading over 40 trips to Nepal over the course of 15 years. In 2001, Pemba started Sherpa's Adventurer's Restaurant and bar. It was here the first gallons of his age-old recipe were made, which evolved into the creation of the Sherpa Chai brand in 2015.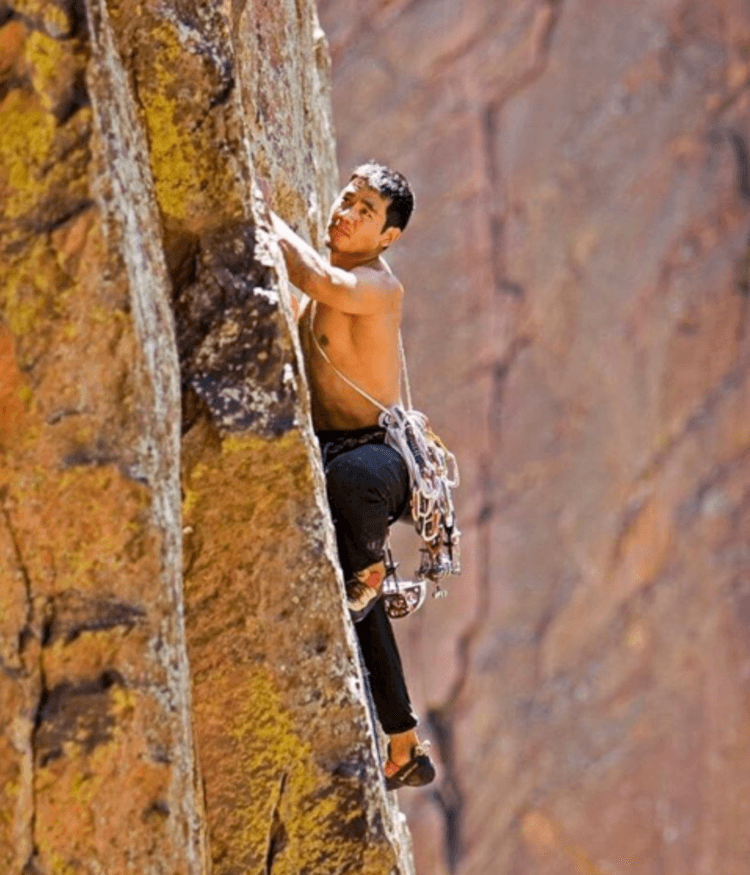 The Bridge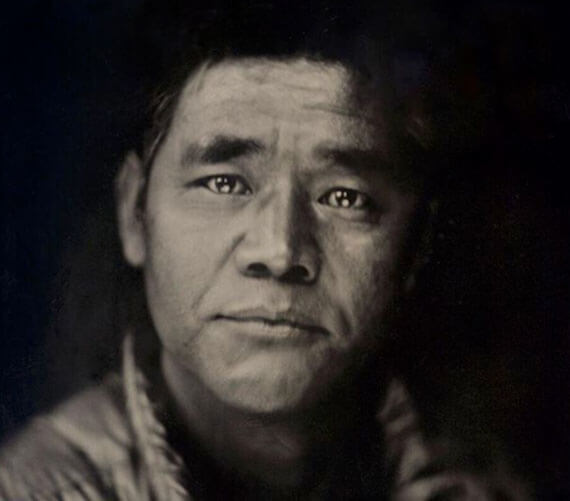 Making a difference in Nepal.
This is a story about young Pemba Sherpa, who lived in the beautiful Khumbu region of Nepal where there are no cars, buses, or even bicycles. Untill this day, residents must walk everywhere. The little children of Sengma, Pemba's hometown, walked nearly an hour and a half downstream and back upstream from the nearest bridge only so that they could get to the school and study. Living in this area and experiencing life in Sengma, it built a foundation where Pemba gained his impressive qualities like strength, perseverance, and patience. Among these, the best quality he learned was compassion.
During a monsoon season, with heavy rainfall, a vital bridge got washed out and collapsed. The bridge was the only way for children to get to school. However, to allow the children to travel safely to and from school and receive their education, people from the village constructed a temporary bridge.This bridge allowed the children to cross the treacherous Dhud Koshi, which even at its lowest levels is considered a powerful torrent. As a boy, that Pemba witnessed a fellow school child get swept away to his death when the temporary bridge failed. Seeing this incident changed the life of Pemba and drove him made a big difference in Nepal and for the people in Sengma.
A new bridge.
When Pemba came to America to make his fortune, he immediately started working towards the goal of building a new bridge for the people of his valley and village.
Completed in 2011, the new bridge cuts the commute for the school children from 3 hours to only 30 minutes and provides safe passage to thousands of people in his home town.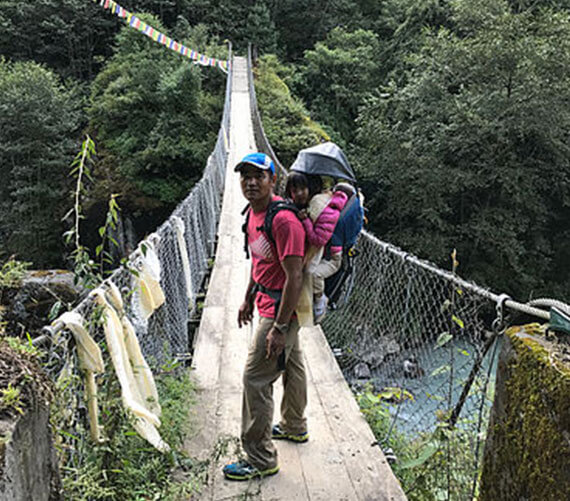 Sherpa Chai Giving

शेर्पा चियाकॊ दान
Budhabare Community Center and Urgent Care बुधबारे सामुदायिक केन्द्र र तत्काल केयर