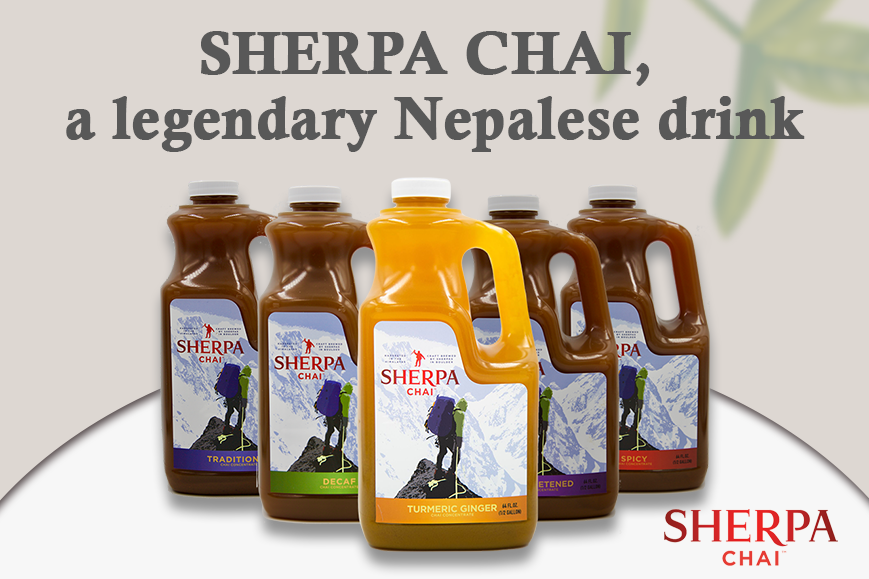 Sherpa Chai serves a very powerful blend of organic Nepalese black tea, fresh ginger and a handful of delicate spices packed with natural healing powers. Sherpa Chai 100% organic drink all over a variety of special flavors, including Traditional, Spicy, Traditional Unsweetened, Honey Vanilla, Traditional Without Caffeine, Ginger Turmeric and more.
Various kinds of flavors that have been issued by this company, including,
Traditional Sherpa Chai
Is the same recipe made by Pemba's mother for him every morning.
Traditional Unsweetened Sherpa Chai
Is the recipe the same as our traditional without sugar.
Decaf Sherpa Chai
Offers the same good taste without caffeine.
Spicy Sherpa Chai
Offers additional flavor to Traditional recipes with a 60% increase in seasoning. Turmeric ginger
Made with freshly squeezed turmeric and ginger and has the perfect flavor profile while providing natural antioxidant and anti-inflammatory benefits.
Vanilla Sherpa Chai Honey
Is an American-inspired chai flavor featuring the sweet taste of Highlands Honey sourced from Boulder, CO and delicious pure vanilla.
With a variety of flavors that have been launched by the company, flavors and a very strong from pure natural ingredients that are undoubtedly useful.
The benefits of natural herbal ingredients are ingredients that guarantee 100% pure natural without any mixture of other ingredients that contain chemicals.
The main quality of natural herbal ingredients is none other than our medicine and immunity.