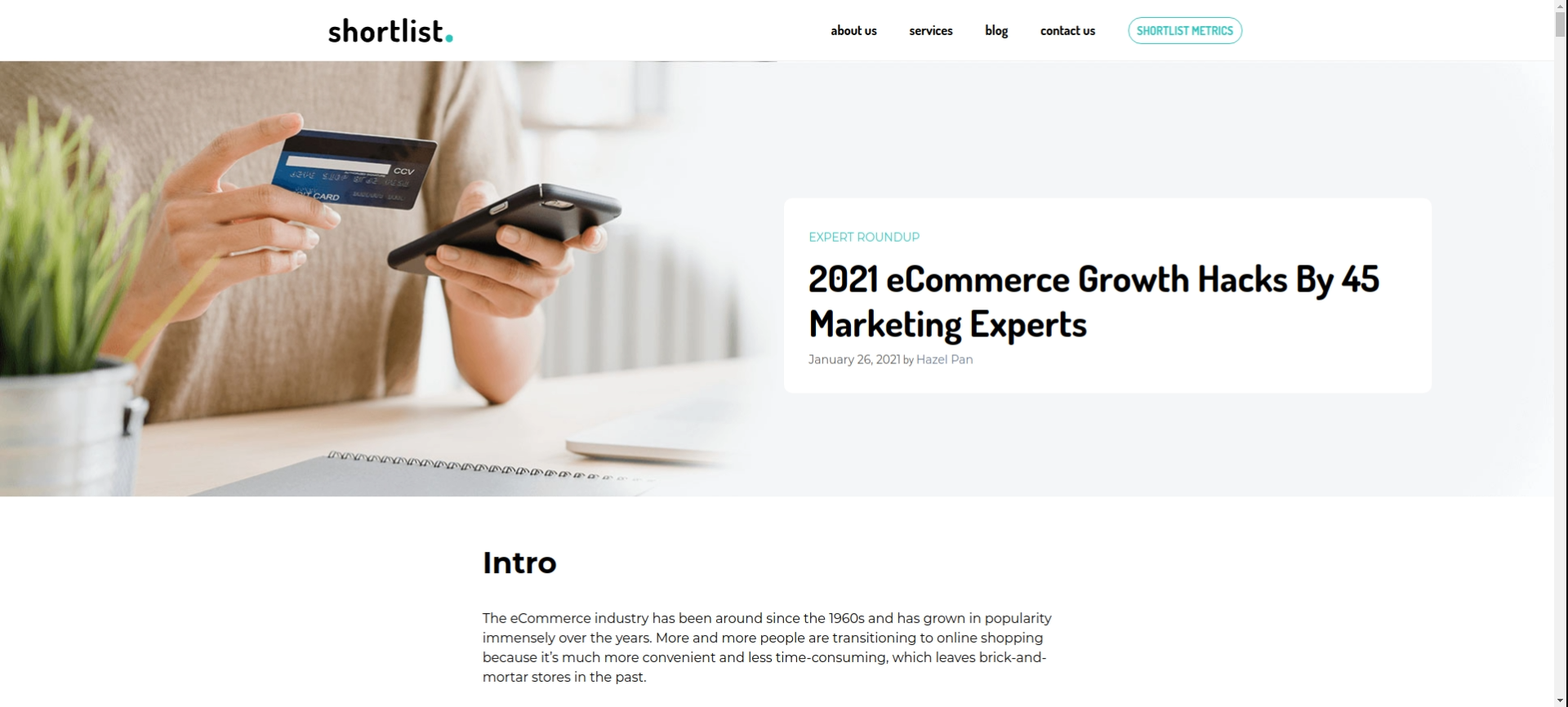 What was the most successful marketing campaign that moved the needle in 2020 run by you or someone else (provide evidence if possible)?
2020 has been a disaster of a year for most of the economy but we took a huge hit to our sales efforts. Approximately 45% of our total sales year-over-year were generated by our sales to retail coffee shops, which have dropped to less than 10% of our total sales this year. As a result, we made the decision in the spring that we needed to be far more proactive on the eCommerce side of sales. We began by building a new website and online store. We added much better photography and updated our online pricing. Then we began trying social media ads and boosting ads, all of which did increase our online sales from about $700 a month to between $1,200 to $1,500. In addition, we hired a social media person in September to run and manage our online efforts. Her first big idea was to use the week of Black Friday through Cyber Monday to drive online sales. So, we created discount offers and tracking codes. We offered the codes on different days of the week to better track our responses and we followed this up with email blasts on Black Friday, the following Wednesday, and again on Cyber Monday. The results were outstanding. Our online sales for the week jumped up to $12,000, which is ten times our usual monthly total in only one week.
What, in your opinion, will work best in the upcoming 2021?
As a result of our success with Black Friday and Cyber Monday, we have decided we had to make this a priority in 2021. To that end, we are creating video and still imagery for each of the online platforms: Facebook, Instagram, YouTube, Twitter, and Tok-tok. Our social media team is also planning one online flash sale per month in 2021 starting the first week of January with our promo titled: "It's Not 2020" Sale. We will use discount codes on all of our social media sites along with email blasts to drive awareness. We are also in the process of rebuilding our Amazon presence with new product shots and customized video ads. By expanding to multiple social media platforms, I hope to drive our online views and grow our brand awareness. Our goal in 2021 is to achieve $20,000 a month in online sales. As for "what will work best," at this point it is likely too early to tell. Our goal is to try many different things and when we have results, move and pivot to capitalize on that success.
News Link : 2021 eCommerce Growth Hacks By 45 Marketing Experts